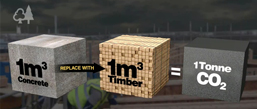 Wood is the world's best building material. Not only will supply last forever, provided we ensure a sustainable forest management, it also locks in the harmful CO2 gases and produce oxygen. While we should promote the conservation of forests, it is likewise important to promote the increased utilization of wood supply. No other material can be replanted.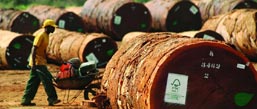 FIRST FSC™ CERTIFIED IN PHILIPPINES
Filtra Timber is the wood division of Philippine & Scandinavian Design, Filtra Inc., an FSC™ CoC certified trading company. FSC™ is committed to the promotion of responsible forest management worldwide. Only the wood species declared as FSC™ certified are FSC™ certified.Click here to view our license code.
FILTRA actively supports sustainable programs such as GO GREEN, which means that all our products contribute to the GO GREEN foundation planting trees for the future. Our website is co2 neutral, which means that the electricty used in browsing our website has been offset against carbon credits. – See more on www.co2neutralwebsite.com and www.gogreenphilippines.com.